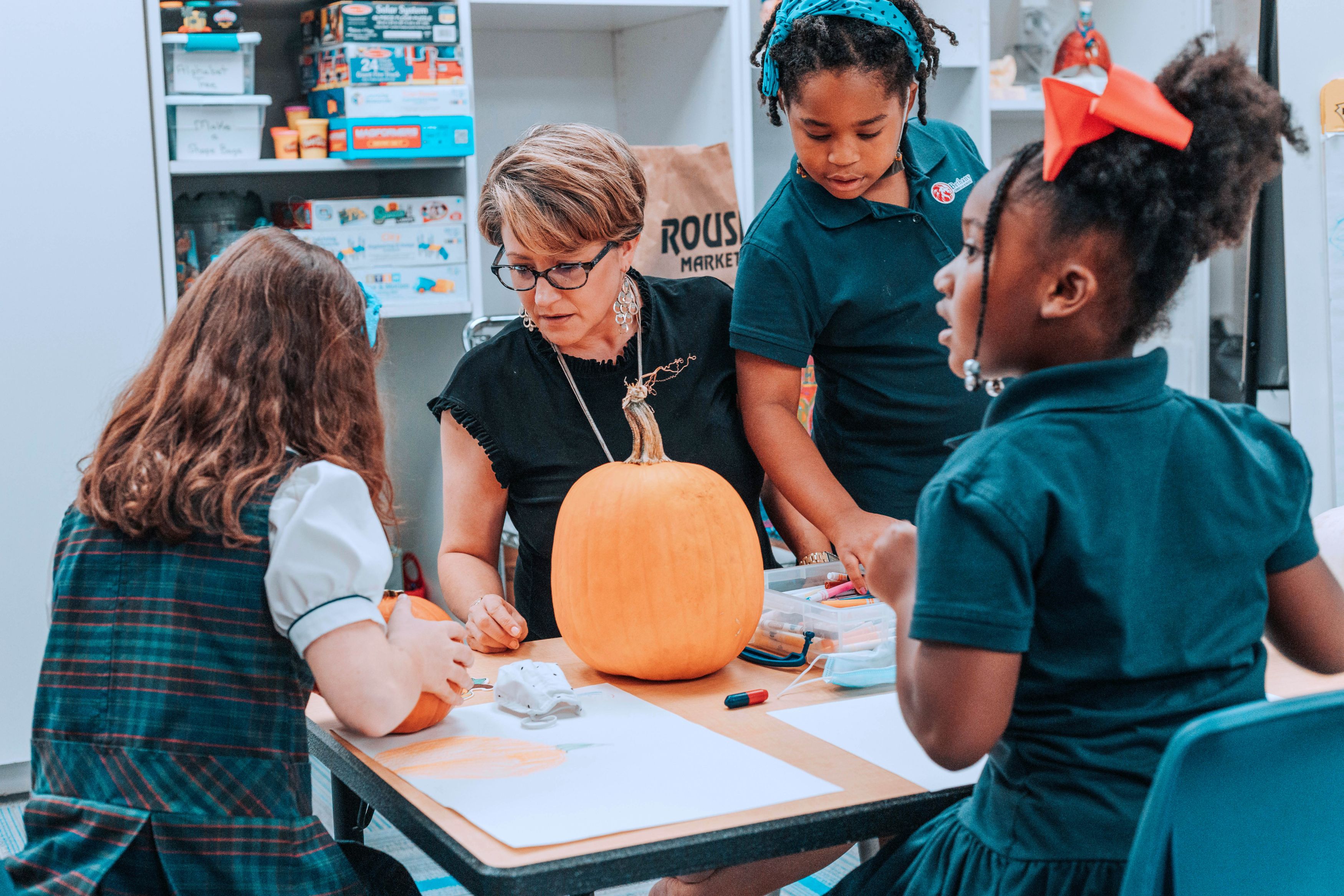 HISTORY OF BETHANY CHRISTIAN SCHOOL
Bethany Christian School was founded in 1976 by Rev. Roy Stockstill, pastor of Bethany World Prayer Center (now named Bethany Church), and his wife Ruth Stockstill as a result of their vision and burden to offer Christian parents the opportunity to provide a Christ-centered education for their children. From its inception, BCS has worked to augment the training that children from Christian families are already receiving at home and at church by teaching gospel values in an environment of spiritual and academic excellence.
In August 1976, BCS opened its doors using the A.C.E. curriculum. BCS underwent a total transformation in 1982 from the A.C.E. curriculum to traditional self-contained classrooms and curriculum for K5 through 12th grade. The school sought and received accreditation from the International Christian Accrediting Association (ICAA) in 1987, state approval from the Louisiana State Board of Education in 1990, and dual-accreditation from the Southern Association of Colleges and Schools (SACS) in 2009. In the fall of 2015, BCS opened a second campus located at the south campus of Bethany Church. The second school opened with K4 and K5 with the intention to expand a grade each year.
The great Baton Rouge flood of August 2016 resulted in major changes to BCS when flood waters inundated the Baker Campus destroying all of the elementary classrooms, half of the secondary classrooms, all administrative offices, the auditorium, gymnasium, library, and rolling computer labs. Due to the massive destruction of the church auditorium in addition to the school, the church leadership decided not to reopen the Baker Campus. Instead, all elementary classrooms were moved to the South Campus. Bethany Christian's secondary school students (grades 6 through 12), faculty, and staff were transitioned to another area high school.
Bethany Christian School now has one campus offering K4 - 10th grade. Pastor Jonathan Stockstill's vision for the school includes training in fine arts and foreign language for all students attending BCS. Therefore, piano keyboard lessons are provided to all elementary students along with STEAM and Foreign Language electives. We envision adding additional training in musical instruments and voice in the future. Due to the support and commitment of Bethany Church and the faculty and staff of BCS, we are confident that BCS will continue to fulfill its mission to the next generation.