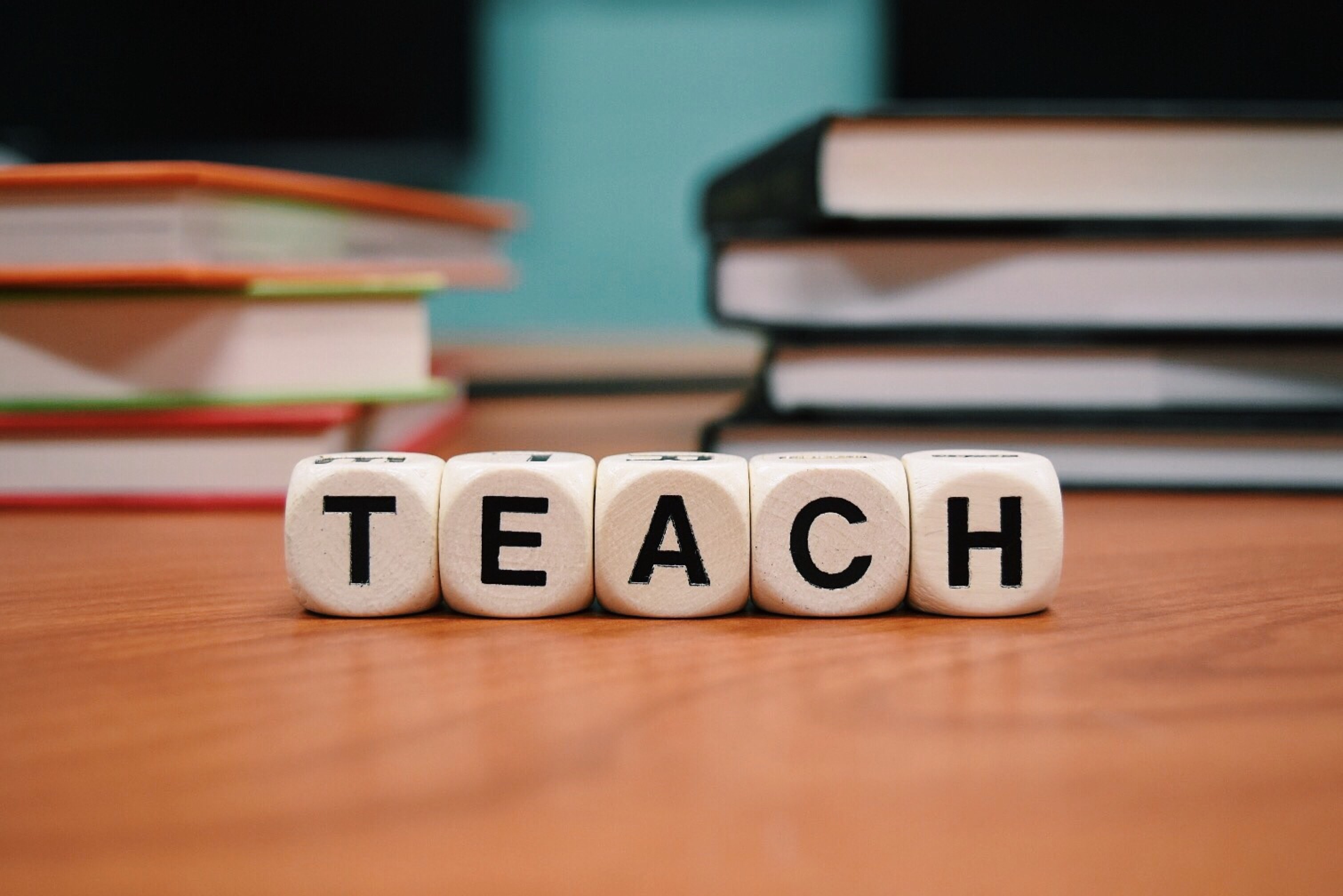 MISSION STATEMENT

Our Mission is to provide a Christ-centered learning environment where students are able to learn who they are in Christ and to discover and develop their God-given talents to empower them to fulfill God's purpose for their lives.
VISION
The vision of Bethany Christian School is to help raise up the next generation of Christian young people to fulfill God's plan and calling for their lives as they understand their divine design and divine purpose as disciples of Christ. The foundation of our vision is three truths understood in Eph. 2:10: "For we are His workmanship, created in Christ Jesus for good works, which God prepared beforehand, that we should walk in them."
God has created every person in His image.
God has uniquely and perfectly designed every individual with talents, gifts, and personality traits.
God has a plan and purpose for each individual to live by His design and to use these talents and gifts for His glory in the advancement of His kingdom.
BCS believes that there are three essential parts to achieving this vision.
Encounter God: God is the source of our strength and power in all aspects of our ministry at BCS. We believe that nothing of eternal significance is achieved apart from the power of the Holy Spirit working in us and through us. In addition, we believe that a strong personal relationship with the Lord Jesus Christ is the most important thing the faculty, staff, and students need to become all that the Lord has created us to be.
Equip His Students: BCS is committed to helping each student develop to their full potential academically, spiritually, and physically. This development is achieved through a strong college-prep academic program taught from a Biblical worldview; regular spiritual training through Bible classes, chapels, small groups, and mentoring; opportunities for instruction and participation in fine arts, foreign languages, and extracurricular groups; and physical training through sports and physical education classes.
Engage His Purpose: BCS works to develop in our students the understanding that using our talents as we work to do all that "our hand finds to do mightily as unto the Lord" is worshipping the Lord. Working to their fullest potential as students is one of the Lord's purposes for them at this point in time. In addition, BCS provides opportunities for students to actively use their talents in areas of service at school and in our community in order to develop in them the habit of impacting the world for the Lord.
As a part of this vision, BCS strives to produce students with following life outcomes:
- Born again Christians, exhibiting the Fruit of the Spirit (Gal. 5:22-23).
- Disciples of Jesus, empowered by the Holy Spirit (Acts 1:8).
- Motivated believers, able to share their faith and lead others to Jesus (Mt. 28: 18-20).
- Servant leaders, following the example of Christ (Mt. 20: 25-28; Gal. 5:13-14).
- Positive role models (Eph.5).
- Responsible citizens and international ambassadors (I Peter 2: 13-14).
- Effective communicators (Eph. 4:29).
- Critical thinkers with a Biblical worldview (Eph. 4:11-24).
- Life-long learners (II Tim. 2:15).
CORE VALUES
To fulfill our mission and achieve our vision as a school, BCS is committed to operating according to the following core values and to instilling these same values in our students. We believe that these values are essential in preparing the next generation to live a life that is committed to fulfilling God's purpose and plan for them as they impact the world as His disciples.
Loving God and Others: Jesus told His disciples that the two greatest commandments are to "Love the Lord your God with all your heart, with all your soul, and with all your mind," and to "Love your neighbor as yourself" (Mt: 22:37-40). Therefore, we believe that our love for God and our love for others is the foundation of all other values and will directly impact how we live, how we behave, and how we relate to others.

Living Life with Integrity: BCS works to help all students become young men and women of integrity as evidenced by their honesty in all matters, the keeping of their word and commitments, and their acceptance of responsibility for all their actions. It is through the development of their integrity that they will become "an example to the believers in word, in conduct, in spirit, in faith, in purity" (I Tim: 4:12).

Leading by Serving Others: BCS believes that by His words and example, Jesus taught that His disciples are to lead by serving others. Therefore, all students at BCS are provided opportunities to learn to be servant leaders through regular service projects for our school, their churches and our community.

PURPOSE AND PHILOSOPHY
Bethany Christian School is a discipleship school. This means that BCS sees its purpose to complement and supplement the training that Christian parents are providing their children on a day-to-day basis in their home. (BCS is not called to be an evangelistic tool of the ministry of Bethany Church.) This purpose is reflected in our admissions policies and our philosophy of education.
We ask that families enrolling their children in BCS have a strong commitment to Jesus Christ as well as the basic biblical standards as described in God's Word.
We believe that the Bible is the infallible, divine Word of God; therefore, it is central in our educational process.
We believe that Jesus is the focal point of all teaching and learning, and we desire that our students be conformed into the image of Jesus (Rom. 8:9) as they learn to think like Him and execute the whole of life from biblical perspectives and principles.
We purpose to educate our students totally – body, mind, and spirit – engraving the Word of God on their hearts (Deut. 6.6).
We purpose to impress each student with the knowledge that God is the source of all subjects in the curriculum (Col. 1:17; II Cor. 8:6).
We purpose to implement biblical principles into all classroom instruction and discipline.
We believe education is a succession of instruction and internal discipline based upon the teachings and principles found in the Bible with the following objectives:
To expose our students' minds to Biblical truths and concepts
To set free their minds so they will be able to reason based upon the criteria of Biblical truths and concepts
To shed God's light on their academic comprehension
To renew their minds so they are not conformed to this world but transformed so they may pursue what is the good and acceptable and perfect will of God (Rom. 12:1-2).

MANAGEMENT STATEMENT
Bethany Christian School is an educational institution which is under and part of the vision and ministry of Bethany Church. As such, BCS is supported (spiritually, philosophically, and financially) and managed by Bethany Church and its leadership. The goals of BCS reflect those of Bethany Church and are within the scope of the vision for Bethany Church.
ACCREDITATION & STATE APPROVAL
Bethany Christian School holds dual accreditation from the following accrediting agencies through Cognia:
SACS – Southern Association of Colleges and Schools
ICAA – International Christian Accrediting Association
To achieve this accreditation, BCS engages in continuous school improvement, reports annual progress to the accrediting agencies, and undergoes an extensive external review visit every five years from representatives from the accrediting agencies.
Bethany Christian School is approved by the State of Louisiana. This state approval allows for an easy transfer of credit when changing schools.
MEMBERSHIPS
Bethany Christian School is a member of ORUEF (Oral Roberts University Educational Fellowship). This membership provides the school with the ability to associate with other Christian schools and Christian school professionals who are dedicated to serving the Lord Jesus Christ in the field of education. ORUEF desires to instill within member schools an enthusiasm to be responsible and reputable leaders in the field of education. ORUeF's purpose is not only to provide fellowship but also to aid Christian schools in becoming strong and stable. Consequently, ORUEF offers regional teacher workshops, an annual national Christian school conference, monthly newsletters, and many other services.